Just before 2000, an innovative and never-before-seen company, promising to repel mosquitos effectively, hit the market. In a world of bug sprays and repellent candles, Thermacell Mosquito Repellent claimed to use no open flame, no chemical lotions, and best of all, no harmful DEET. While people were skeptical at first, the company has blossomed in success, developing quite the following of outdoor enthusiasts through the last two decades.
The organization now boasts an impressive product line with seven reusable mosquito repellent solutions. These products employ unique Thermacell refills to help save on cost and make personal mosquito repellent as convenient as possible. Today, we're going to be discussing everything you need to know about Thermacell, its products, and whether it's the right mosquito repellent solution for you.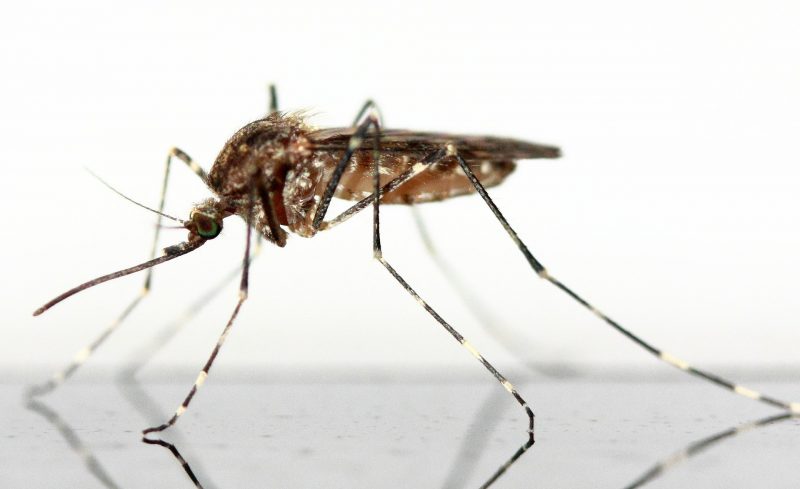 How Does Thermacell Work?
Through research on common plants that are toxic to mosquitos, scientists with Thermacell were able to identify the component responsible for repelling them. They then replicated this in the lab and sought to create a product designed to utilize a natural mosquito repellent. This mosquito repellent is scent-free and non-toxic to humans. And thus, Thermacell was born.
Inside all their products is an allethrin-saturated mat that is heated by a small fuel cartridge or lithium-ion battery. Upon heating the mat, the repellent is released into the air and creates a 15-foot protection zone, free of mosquitos and other insects. The mats can be replaced every four hours, and the cartridge should be changed every 12.
thermacell-repellent-mat.jpg
How to Use Thermacell
On the customer end, Thermacell is extremely easy and straightforward to operate. While all models have their differences, they all follow the same step-by-step instructions:
Insert Mat or Refill
Be sure to replace mat with a new one when it turns white.
Remove Cap
Insert fuel cartridge once cap is removed. For battery-powered products, there is no fuel cartridge.
Rotate
With fuel cartridge closed, rotate Thermacell device to 'ON' and then click 2-3 more times until you reach 'START'. For battery-powered products, simply push power button to turn on.
Look
Check for the orange glow to ensure your device is working, and then place it in the center of your desired 15-food zone. Wait 15 minutes for full results.
Rotate
Once finished with your Thermacell product, ensure the device is rotated to the 'OFF' position. For battery-powered products, hold power button for one second.
How Do Thermacell Refills Work?
There are two refills designed for the Thermacell mosquito repellents. For fuel-powered Thermacell products, like the MR300 or Halo, fuel and mat refills are required to operate the product. Repellent mats last for four hours and the fuel cartridge life is about 12 hours.
The Radius Zone, which is a battery-powered Thermacell product, utilizes refills instead of mats. One refill lasts for 40 hours. Because it is battery-powered, the Radius Zone does not require fuel cartridge refills, and instead must be charged every 6-7 hours.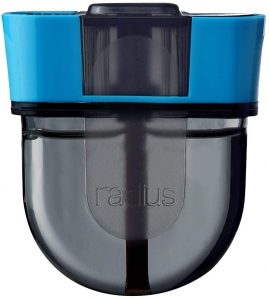 Is Thermacell Mosquito Repellent Effective?
The most important question surrounding Thermacell mosquito repellents is the effectiveness. No one wants to spend money on a product that doesn't work, especially when it comes to preventing and repelling mosquitos. Thankfully, there has been actual scientific research into Thermacell and its effectiveness, even when compared to other mosquito repellents.
Not only does Thermacell provide a "functional alternative to DEET", but it can be used to significantly reduce human exposure to diseases carried by mosquitos. This is because Allethrin, the active ingredient in Thermacell products, is highly effective at reducing the number of insects in the area and the number of bites sustained.
Is Thermacell Safe?
The next biggest concern surrounding Thermacell is safety. If it's designed to repel, and even kill, mosquitos in the area, is this mosquito repellent safe for humans and pets?
Allethrin, the active ingredient in Thermacell, is classified as a non-persistent insecticide, meaning it breaks down relatively quickly in the environment. It doesn't leave any residue in the environment where it's operated, but Thermacell should always be used in a well-ventilated area. The Thermacell product should be kept away from food and food preparation areas though, to prevent direct ingestion of the ingredient.
It is worth noting that Allethrin is highly toxic to cats, so those considering camping with their cat might want to opt for another mosquito repellent.
How Much Do Thermacell Mosquito Repellents Cost?
As mentioned above, there are seven unique Thermacell products. They each have their features, and consequently, their own price tag. They include:
Portable Mosquito Repeller: $19.99 – $34.99
There are several models of the Thermacell Portable Mosquito Repeller, which is the reason for the price differential. As indicated by its name, the Portable Mosquito Repeller is designed for portable use, and is ideal for hunting and hiking. It is a fuel-powered mosquito repeller.
Radius Zone
$49.99
This is the only Thermacell battery-powered mosquito repellant. The Radius Zone is highly portable and protects a 110 square foot area. Each refill repels mosquitos for up to 40 hours and the device must be charged after 6.5 hours of use.
Patio Shield Mosquito Repeller
$24.99 – $34.99
The Patio Shield Mosquito Repellers also come in several different models, including a metal version, a patio lantern, and a torch. This mosquito repeller is best for times of entertaining and looks great on any patio or deck. It is a fuel-powered mosquito repeller.
Perimeter Mosquito Repellent
$39.99
The only multi-unit system, the Permiter Mosquito Repellent is created with your yard in mind. Comes with two units, each providing 15-feet of protection. Equipped with dual mounting options this fuel-powered mosquito repeller is perfect for patios, decks, and backyards.
Halo Mosquito Repeller
$29.99
The fuel-powered Halo is the most advanced mosquito-repeller on the product line. This repeller can hold anywhere from one to four fuel cartridges, allowing it to last for up to 48 hours before replacement is necessary.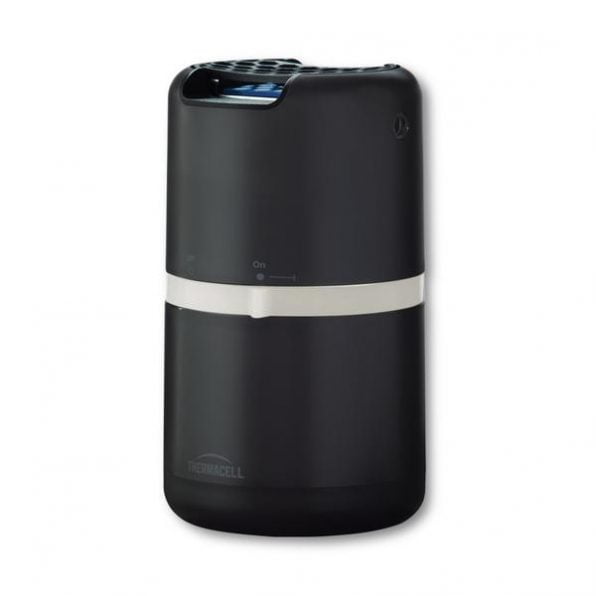 Backpacker Mosquito Repeller
$39.99
This fuel-powered mosquito repeller runs on a stove fuel canister commonly used among backpackers, to provide a lightweight, portable repellent option. One 4oz canister fuels the Backpacker Mosquito Repeller for up to 90 hours.
Mosquito Repellent Camp Lantern
$39.99
Designed small in size and with camping in mind, the Scout Mosquito Repellent Camp Lantern is a hanging lantern and mosquito repeller all in one. Perfect for camping and hunting. This is a fuel-powered mosquito repeller.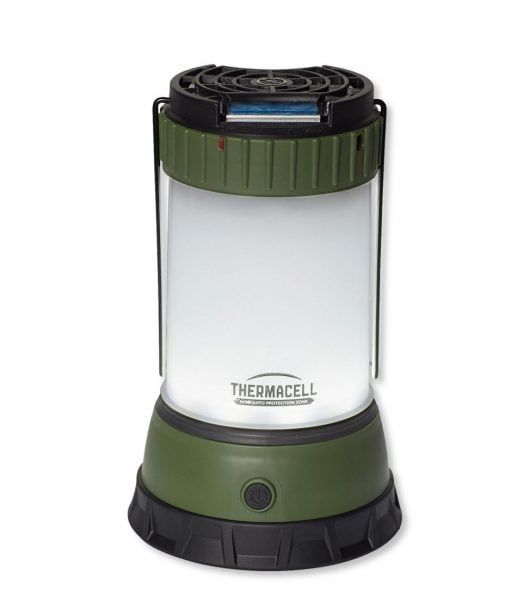 Is Thermacell Mosquito Repellent Worth Buying?
With prices and features in mind, it's much easier to determine whether the Thermacell Mosquito Repellent is in your budget. While it is a reusable repellent option, it's important to remember that mats or refills will always need to be purchased, and for all Thermacell products besides the Radius Zone, fuel must be accounted for as well. Thermacell prices the refills by protection time.
12 Hours of Protection for both fuel-powered products and the Radius Zone costs $7.99.
Before making your final opinion about Thermacell Mosquito Repellents, it's important to understand how these products compare to other mosquito repellent options. Thermacell isn't the only product out there, so how does it measure up?
Advantages of Thermacell
Some of the most obvious benefits of Thermacell over competitors like bug spray/lotion, candles, and torches, is the fact that there is no open flame or chemical-laden substance required for your skin. This makes Thermacell a wonderful option for families where kids fight applying bug spray. Another factor that makes Thermacell Mosquito Repellent products so advantageous is that they can be reused again and again. After the initial investment, Thermacell is an extremely cost-effective option for repelling mosquitos.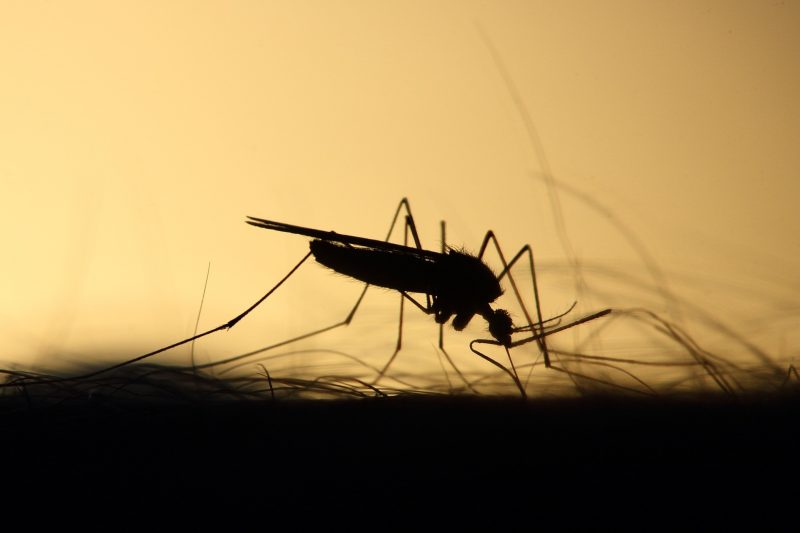 Disadvantages
There are two sides to every coin, however, and as much as we'd like it to be, no product is perfect. While Thermacell remains an incredible option, there are some disadvantages that potential customers deserve to know.
One of the biggest drawbacks of the Thermacell options is the fact that it doesn't go on your skin. While that's great news when it comes to avoiding harmful chemicals, it can result in weaker protection. This is especially true when you're moving or if it's windy out. Thermacell is designed to protect one stationary 15-foot zone.
Another disadvantage is that, for those who are outdoors often, Thermacell replacements can add up. At $7.99 for 12-hours, one person is looking at spending at least $20 for a weekend camping trip. While that's no big deal for an occasional outing, it can add up for those who spend many hours needing protection from mosquitos.
Summary
Thermacell definitely provides a promising alternative to DEET and other common mosquito repellents worth considering. While the upfront cost seems heftier, this approach to insect control could prove more cost-efficient in the long run. This safe, effective approach to repelling mosquitos is only growing in popularity, and for good reason. From perimeter control to lightweight options for backpackers, Thermacell is truly growing to include every need.
Nikki is a full-time homemaker with a love for plants, nature, and the outdoors. She holds a Bachelor of Arts degree in education, combining her talents and favorite hobby to write educational material for other plant and backyard enthusiasts. Co-founder of Backyardville, Nikki seeks insight for her blogs through reading along with hands-on research in her own yard and garden. Her experiences as a child growing up in a farming community and spending time with her gardening grandmother sparked an interest in growing plants and seeking ways to beautify the spaces around her. Nikki lives in a quiet suburb in Iowa with her husband and their two outdoor-loving children.