Controlling home electronics has come a very long way since the introduction of "The Clapper," that old plug- in device that allowed Grandma to turn the lights on and off with a loud clap. Today with the advancements in technology, especially wireless, the options for home electronics control are much more convenient and even mobile.
As winter and the holiday season arrive each year, we adorn our homes inside and out with lights, trees and various decorations that usually require connection to a power source. You may already have a system in place to manage daily electronics, but this time of year might require an upgrade to effectively control both indoor and outdoor lights and holiday displays.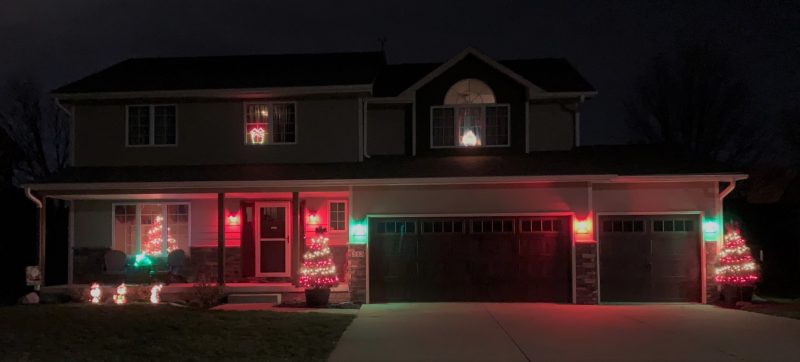 Start by assessing what is important to you in terms of need such as remote or voice options, connection to a mobile device or automatic timing features.
Interior
Interior control systems are all encompassing and can operate everything from tree lights to coffee pots with a simple plug-in device that is accessed from a mobile device or home assistant. The "C by GE Smart Plug," is a great cost effective, easy to use gadget that provides a lot of choices to control home electronics.
With the GE Smart Plug and similar devices, the set- up is simple-just plug it in to any outlet and it is ready to use. It can be accessed on your phone through the app, voice controlled if a home assistant is installed (like Alexa or Google Assist) or set up to run on an automatic schedule. When combined with Smart Switches and bulbs the ability for whole room control without a hub is one of the most convenient features of this particular model.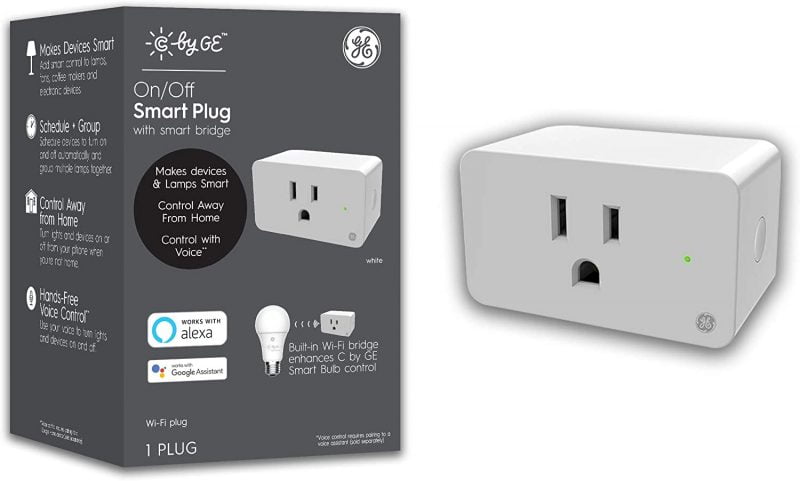 Another superior option for indoor lights and electronics is Wyze. Similar to the GE model, this device lets you operate remotely, through voice with an assistant, or on a schedule. The Wyze also offers a "vacation mode," that will turn lights on and off at random times in different rooms when you are away for security and so your Christmas lights can be enjoyed by all even when you are not at home for an extended period of time.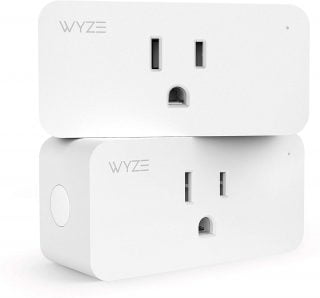 Interior holiday lights, as well as tree lights, can be powered on and off on a timer or remotely, providing peace of mind and enjoyment of your decorations whenever you want to show off your Christmas spirit- even if you forget to turn them on when away for the weekend.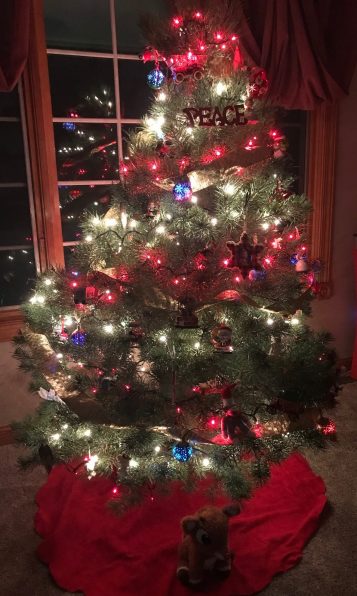 Exterior
Hanging outdoor lights and crafting front yard holiday displays requires a good bit of time and effort (and if you live an area with changing seasons you are probably also tackling the task in very cold temperatures) so you want to be able to enjoy (and have your neighbors enjoy it too!) your hard work from dusk until dawn every day of the holiday season.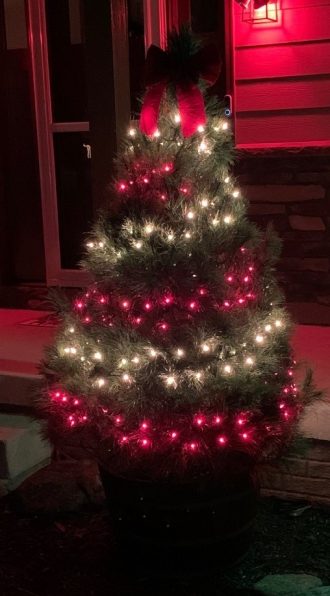 Remembering to plug in your outdoor lights when the sun goes down can be a pain especially if you aren't at home, so finding a good solution to remember for you is so important if you want your lights on at night.
 iDevices Outdoor Switch offers a smart resolution to timing outdoor illumination by providing an easy to use, rain proof plug-in that can be controlled remotely. Compatible with any iOS device such as an iPhone or iPad lights are able to be controlled through the associated app. You also have the option with iDevices to use voice commands through Siri, Alexa and Google Assist which is awesome when your hands are full of Christmas presents or groceries. Apple users will most likely find iDevices very user friendly given that familiarity with the iOS platform.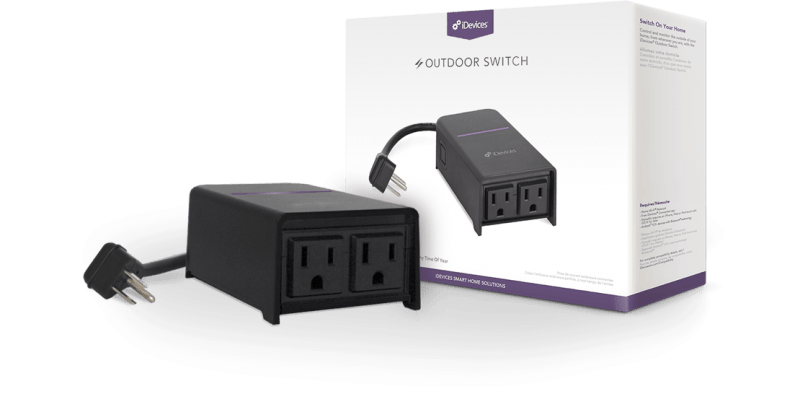 The Kasa Smart Wi-Fi Outdoor Plug provides similar features at an attractive price point of a very affordable $19.95 per device. Like similar home electronic control switches, the Kasa can be managed through the app or through voice commands with an associated assistant. The Kasa also boasts amplified Wi-Fi capabilities for superior range allowing access up to 300ft. Safe for outdoor use, the Kasa is waterproof and also offers the option to manage multiple devices at one time. A solid, basic choice and readily available through Amazon.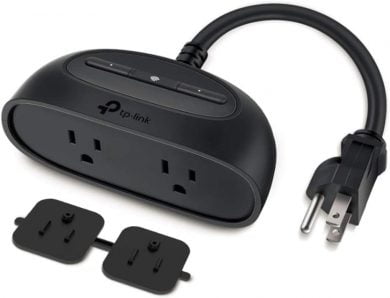 The holidays are a fun time for decorating homes and yards. Indoor and outdoor light displays are an extension of our style and creativity. Take advantage of the advanced technology that is available today to safely manage and display your Christmas lights both inside and out so that you can enjoy your decorations all season long on your schedule.
Nikki is a full-time homemaker with a love for plants, nature, and the outdoors. She holds a Bachelor of Arts degree in education, combining her talents and favorite hobby to write educational material for other plant and backyard enthusiasts. Co-founder of Backyardville, Nikki seeks insight for her blogs through reading along with hands-on research in her own yard and garden. Her experiences as a child growing up in a farming community and spending time with her gardening grandmother sparked an interest in growing plants and seeking ways to beautify the spaces around her. Nikki lives in a quiet suburb in Iowa with her husband and their two outdoor-loving children.