Most of us are not spending a lot of extra time outside this time of year considering the cold temperatures and occasional snow showers that appear in most parts of the country. While our backyards are not getting a lot of use, there are still some obligations that require us to leave the comfort of our warm homes – work, school, appointments, groceries – although thanks to some retailers even completing a grocery list doesn't necessitate a trip out anymore.
On the other hand, there are a few diehard crazy dedicated outdoorsmen who relish this time of year and all of the sporting that winter brings. The archers, the deer hunters, and the ice fisherman all gather up their cold weather gear and brave the wind and the sub-zero temperatures to bring home food to feed the family for the coming year. Or maybe it's all about getting out of the house or the camaraderie a hunting party or fishing shack brings. There's also the athletes (or non-athletes) who just enjoy winter sports like skiing, ice skating, or snow shoeing.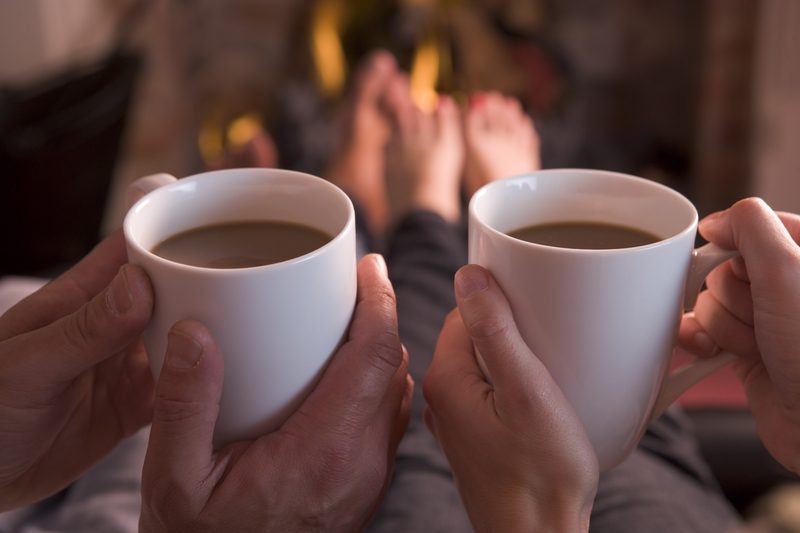 Whatever reason you need to go outside this winter, one thing that can often make it bearable is the thought of coming home to some hot comfort foods that not only taste delicious but have the ability to take away even the deepest chill. From a bowl of spicy chili to a steaming cup of hot cocoa, these foods will make you want to put on your warmest slippers and cozy up in front of a fireplace for the night.
Hot Chocolate
Hot chocolate or hot cocoa if you prefer is one of those hot drinks that can be enjoyed by everyone. The fact that it can be made so many different ways and in so many different flavors makes it a beverage that people of every age and various tastes can find a combination they really love.
It can be made in the microwave or on the stove, from a store-bought packet or a homemade mixture. You can add peppermint, dark chocolate, white chocolate, or even a little Schnapps or Rumchata to give it whatever you need to appeal to your taste buds. Hot cocoa makes a great morning drink or a warm-up after a day of hunting. It's even popular in a thermos for a cold morning of pre-football tailgating.
While some may prefer their hot cocoa from paper packet mixed in hot water, here's a hot chocolate mix recipe that is sure to be a hit.
Hot Cocoa Mix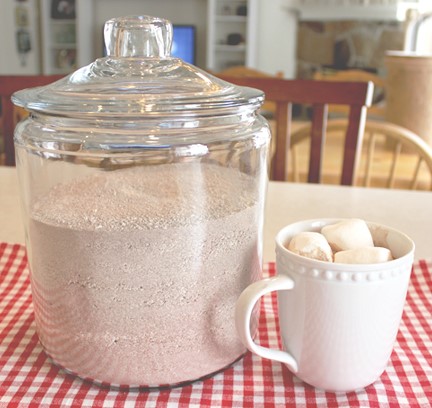 Ingredients
8 quarts dry milk
16 oz. can Nestle's Quik
2 c. powdered sugar
6 oz. non-dairy creamer
Steps
Combine all ingredients.
Store in a large, air-tight container.
For cocoa: mix 1 c. hot water with 1/3 c. cocoa mix
Recipe courtesy of Aunt Karen
Chili
Just like hot chocolate, chili comes in so many variations it is almost impossible to make the same exact recipe twice. From vegetarian chili to beef chili, venison chili, and white bean chili there is a flavor out there for everyone. Some like it spicy while others prefer a milder flavor. A few recipes make chili so thick you need a fork to eat it and others are appropriately named chili soup because the consistency can almost be drank from a cup.
If you're anything like my family you're continuously adding to or taking things out of your chili, experimenting to find the perfect balance of flavors. My favorite includes a big jar of my sister's homemade chili sauce – for us there is no other way to make it. And there's no recipe either, just add and throw in what looks good and keep taste testing to get the spices just right.
Chili is a great cold weather food especially when it's made in the crock pot because the aroma of the flavors mixing can be enjoyed all day long. And when the men come in from the hunt it takes away the chill from the inside out. It also makes a great meal to put in a thermos and keep warm while sitting out in an ice shack all day long. Whatever the reason, here are a couple of simple chili recipes to try on the next below zero day.
Simple Chili
Ingredients
1 lb hamburger
½- ¾ c. chopped onion
4 T. brown sugar
1 tsp. cayenne pepper
3 tsp. chili powder
1 (14 oz.) can Mexican fiesta diced tomatoes
2 (16 oz.) cans chili beans
1 (6 oz.) can tomato paste
½ c. water
Steps
Brown hamburger and onion.
Add the rest of the ingredients in a large pot and bring to a boil.
Simmer for ½ hour on the stove or heat in the crock pot on low for 4-5 hours.
Recipe courtesy of my cousin
White Bean Chili
Ingredients
2 pounds fresh turkey tenderloins
2 T. olive oil
1 c. finely chopped onion
2 garlic cloves, minced
2 (15.8 oz.) cans great Northern beans, rinsed & drained
1 (10 ¾ oz.) can condensed chicken broth
1 ¼ c water
1 (4.5 oz.) can chopped green chilies
1 bay leaf
1 tsp. ground cumin
1/8 tsp. ground red pepper
Optional toppings: sour cream, fresh cilantro
Steps
Cut turkey into bite-size pieces.
Cook turkey in hot oil in a large Dutch oven over medium-high heat 6-8 minutes or until browned.
Add onion and garlic, cook 5-6 minutes or until onion is tender.
Stir in beans and next 6 ingredients, bring to a boil.
Reduce heat and simmer, stirring occasionally, 30-45 minutes or until thickened.
Remove and discard bay leaf.
Serve with desired toppings.
Recipe courtesy of www.myrecipes.com
Beef Pot Roast
My grandma always used to say that a good pot roast would "stick to your insides and keep you warm all day." As a farmer's wife it was one thing that she really enjoyed making for her husband and sons on those really cold days when they had to be outside bedding the cattle or fixing a frozen water fountain. And of course you couldn't have a good pot roast without some potatoes and thick gravy to smother it in.
Like chili, pot roast is one of those meals that can be seasoned and prepared in a variety of ways to fit a variety of tastes. You can slow cook it all day in the crock pot or roast it in the oven. It can even be prepared and canned ahead of time in jars for a quick meal to be enjoyed later in the season. Served with your favorite type of potatoes and a vegetable if you prefer, it makes a perfect comfort food to take away the deepest chills – and maybe evoke memories of your grandmother.
Ranch-Style Roast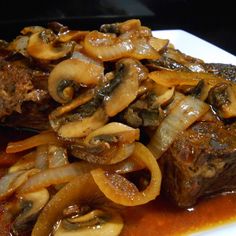 Ingredients
1 beef roast
1 can mushroom soup (10 ¾ oz.)
1 c. beef broth
1 package Ranch-style dressing mix
1-2 onions
1 can mushrooms (4 oz.), drained
Noodles or rice, cooked
Steps
In a slow cooker, place roast, soup, broth, and dressing.
Cover and cook on low for 6-8 hours or until tender.
Add onions and mushrooms 1 hour before serving.
Serve with noodles or rice.
Recipe courtesy of Aunt Connie
Chicken and Noodles
Another stick-to-the-ribs, cold weather meal, chicken and noodles is a soothing comfort food that is basically a thicker version of chicken noodle soup. Once again it can be prepared to fit a variety of tastes, but it is most often served over a slice of bread or biscuits to give it just a little more thickness and make it feel even more like a hearty meal.
Due to its thick consistency, chicken and noodles is usually best prepared in crock pot where it can heat through very slowly. But it can also be prepared in a shorter amount of time on the stove as long as it is watched closely. Add an assortment of vegetables from celery to carrots even onions or mushrooms to give it the flavor combination you'll enjoy most. And if you're feeling really ambitious some of the best chicken and noodles includes made from scratch noodles as well.
Crock Pot Chicken & Noodles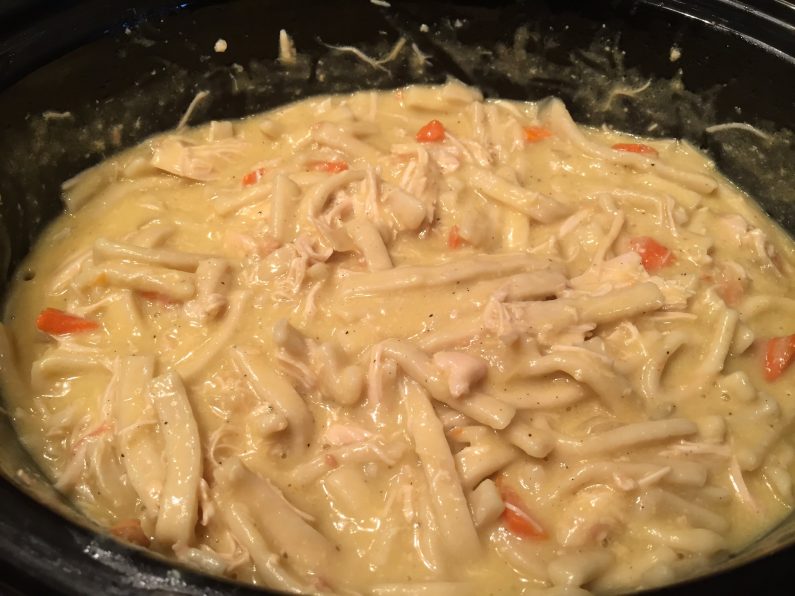 Ingredients
1-2 chicken breasts
1 can Cream of celery soup
1 tsp. basil
2 cans chicken broth
½ c. diced carrots
½ c. diced celery
1 package Ream frozen noodles
Steps
Cook first 6 ingredients in crock pot for 4-6 hours.
Cook Ream frozen noodles according to package directions and add to crock pot.
Continue to cook for an additional 20 minutes.
Recipe courtesy of Aunt Bonnie
Meatloaf
While it isn't everyone's favorite way to eat ground beef, meatloaf is definitely a comfort food that will remind you of home since your mom was probably the first person that ever made you eat it. For many, it just isn't natural that meat can be formed into a loaf and then sliced, but there are so many different ways to prepare and flavor meatloaf that almost everyone can find something they like.
Most meatloaf recipes start with a base of ground beef, egg, and oatmeal. Then per your own taste buds things like onions, ketchup, barbecue sauce, and even pineapple can be added to give it exactly what it needs. Some versions also call for a teriyaki flavored sauce or give it a more Asian flair with some soy sauce and ginger. There are also lots of ways to serve meatloaf including smothering it in gravy or ketchup, slicing it onto a piece of bread or crumbling it over rice or noodles. The two recipes below give you a basic meatloaf recipe and one that's a little more outside the recipe box.
Simple Meatloaf
Ingredients
1-pound package of hamburger
¼ c. onion, chopped
1 c. milk
2 eggs, beaten
1 ½ slices bread, torn into small pieces
1/8 tsp each: dry mustard, garlic salt, celery salt, pepper, and salt
1 T. Worcestershire sauce
Steps
Preheat the oven to 375 degrees F.
Combine all ingredients in a large bowl.
Mix well – using your hands usually works the best
Form mixture into 2 rounded loaves and place in greased oven-safe baking dish.
Top loaves with ketchup.
Bake for 1 hour, draining excess grease as necessary.
Recipe courtesy of my cousin
Asian Meatloaf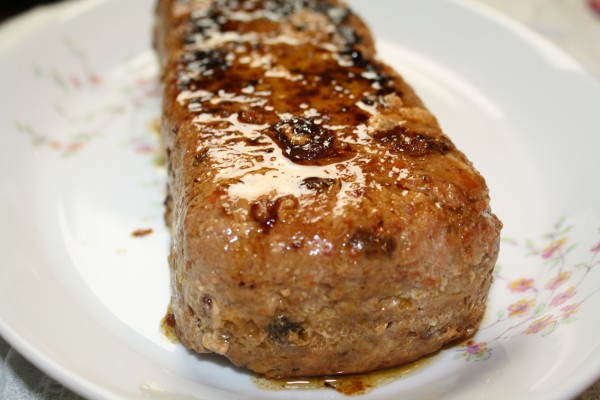 Ingredients
1 ½ pounds lean ground beef
1 large egg
1 c. soft bread crumbs
2 T. chopped fresh parsley
2 T. dried onion flakes
2 T. firmly packed brown sugar, divided
2 T. soy sauce, divided
1 tsp. grated fresh ginger
1 T. honey
Steps
Combine ground beef, egg, bread crumbs, parsley, onion flakes, half of the brown sugar, half of the soy sauce, and ginger; mix well.
Press into a microwave-safe loaf pan and microwave on high for 12 minutes, turning once.
Combine honey, remaining brown sugar, and remaining soy sauce.
Invert meatloaf onto a microwave-safe serving plate and pour honey sauce on top.
Microwave on high for 2 minutes.
Recipe courtesy of www.cdkitchen.com
Squash
A comfort food for the vegetarian in your family, squash is a vegetable that many enjoy as a meal in the fall and winter. Just like the other cold weather foods it can be prepared in a variety of ways but also has an assortment of types to choose from including:
Butternut
Acorn
Spaghetti
Autumn Cup
Banana
Carnival
Gold Nugget
Hubbard
Preparing squash is really a matter of personal taste. It can be baked or roasted in the oven or it can be steamed or fried on the stove top. For the braver souls, squash can be delicious on the grill if you're willing to go outside in the sub-zero temps to prepare it. This comfort food can also be great on a salad or in a flavorful soup.
Topping and seasoning your squash is also an individual preference and depends on the type you cook, but some of the most common squash enhancements include butter, brown sugar, cinnamon, or garlic.
Roasted Butternut Squash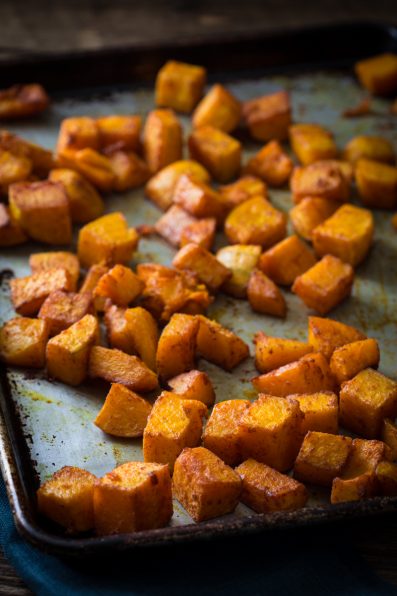 Ingredients
1 large butternut squash- peeled, seeded, and cut in 1-inch chunks
3 tbsp. olive oil
2 tsp. salt
1 tsp. freshly ground black pepper
Steps
Preheat the oven to 400 degrees F.
Place the squash on a sheet pan and drizzle with olive oil, salt, and pepper and toss well.
Arrange the squash in one layer on the pan.
Roast for 25-30 minutes, until the squash is tender, turning once with a metal spatula.
Recipe courtesy of www.foodnetwork.com
Nikki is a full-time homemaker with a love for plants, nature, and the outdoors. She holds a Bachelor of Arts degree in education, combining her talents and favorite hobby to write educational material for other plant and backyard enthusiasts. Co-founder of Backyardville, Nikki seeks insight for her blogs through reading along with hands-on research in her own yard and garden. Her experiences as a child growing up in a farming community and spending time with her gardening grandmother sparked an interest in growing plants and seeking ways to beautify the spaces around her. Nikki lives in a quiet suburb in Iowa with her husband and their two outdoor-loving children.