Looking for guidance on setting up or caring for your own Mittleider garden? Searching the internet and reading numerous websites can be time consuming and often frustrating. But when you have these two products on hand, the Mittleider Gardening Library and the Mittleider Training Videos, you will have a complete Mittleider gardening course at your fingertips.
What is the Mittleider Gardening Method?
This unique method of gardening uses both soil-based and hydroponic gardening methods to grow food for your family in almost any type of soil or climate. It was developed by Dr. Jacob Mittleider, who has more than 55 years of gardening experience and has studied soil and plant growing methods in countries all over the world.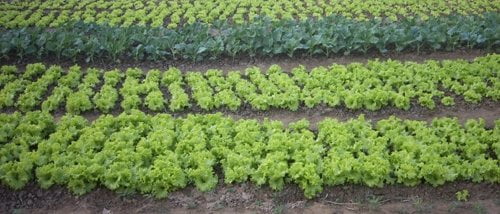 Mittleider gardening is done based on the nutrients needed by the plants that are being grown along with targeted watering. It can be done in any type of soil, regardless of its pH balance, moisture level, or nutrient availability. This is done with a custom fertilizer blend that was perfected by Dr. Mittleider's research. The fertilizer blend can be purchased but is also very easy to make on your own following a few easy steps.
The initial set-up of your Mittleider Garden is probably the most time-consuming aspect of this method. You can set your garden up in grow boxes that are raised off the ground or in grow beds which are in the ground but set up in a way to make watering, fertilizing, and growing more effective and efficient.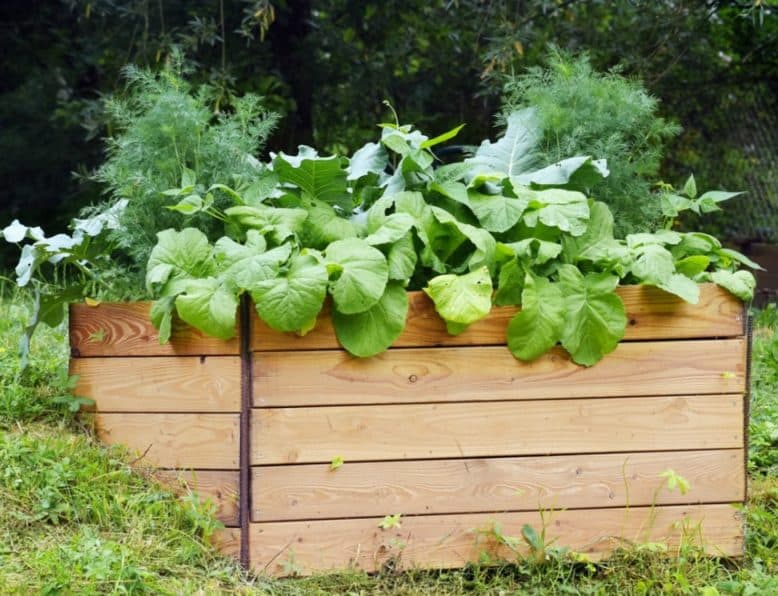 How Do I Get Started?
There is a lot of valuable information to be found about Mittleider gardening. But the most effective way to start is to go directly to the source. You can get your hands on two exclusive products that include directions, illustrations, photos, and videos that were written by Dr. Mittleider. What better way to get your garden started than by following the "Garden Doctor" himself.
Mittleider Gardening Library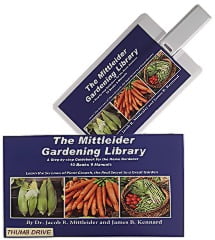 What is included?
11 Searchable Publications
All 10 of Dr. Mittleider's vegetable gardening books
All 9 subject-specific manuals (in on publication)
Full Color 2022 Edition of The Mittleider Gardening Course book
Thousands of pictures
Charts and Illustrations
Schedule of Updates and Improvements
Greenhouse plans
Fertilizer formulas
Tough gardening subjects made understandable
Get all the Mittleider tips and guidance you need to get started and answer all your questions about growing vegetables to feed your family with this Mittleider Gardening Library. Everything you need is literally at your fingertips on this exclusive USB thumb drive.
All 10 of the included books have been digitized into an easy to read, easy to view, and searchable format that you can take with you and use in any PC or Mac that has a USB port. You'll have access to all of Dr. Mittleider's books, studies, photos, and illustrations that guide you through every aspect of his gardening method. It even includes a Schedule of Updates and Improvements Publication at the beginning of the 5 gardening books. This means you'll see the instructions in their original form but also have updates based on the most recent studies and information.
10 Books –
Food for Everyonw
The Garden Doctor 1
The Garden Doctor 2
The Garden Doctor 3
Mittleider Gardening Course – 2022 Publication
Gardening By the Foot
Grow-Bed Gardening
Let's Grow Tomatoes
6 Steps to Successful Gardening
Mittleider Grow-Box Gardens
9 Gardening Manuals
Everything from setting up your garden, to designing a Mittleider greenhouse, mixing your own fertilizer, identifying plant diseases as well as plant and soil deficiencies is outlined in this library of information. This treasury of knowledge is based on years of study and has helped make many successful, expert commercial vegetables growers in over 20 countries. You do not want to miss out on this opportunity. Get yours now for only $49.95!
Mittleider Gardening Training Lecture Videos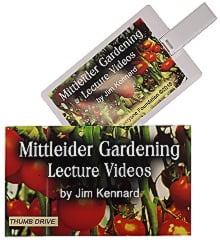 What is included?
USB Thumb drive
80 Training videos
Pictures taken by Dr. Mittleider
Scrolling words
Are you more of a visual learner? Then maybe this second resource is more your style. This thumb drive includes 80 training videos that teach and demonstrate every step in growing food based on the Mittleider gardening method. Originally created to conduct 3-month gardening training projects that Dr. Mittleider and his Foundation have done all over the world, you now have access to this unique treasure of knowledge.
The 80 videos, which range in length from 12 to 25 minutes, will demonstrate everything you need to know from growing food to producing healthy seedlings to identifying deficiency symptoms in plants. They will show you how to grow your garden in soil or in containers as well as how to maintain a healthy garden that will resist disease and grow quickly despite many common stress factors.
This collection of videos is narrated by Jim Kennard and includes actual pictures taken by Dr. Mittleider. It can be viewed on any computer or Smart TV with a USB port. It makes a great companion to the Mittleider Library above and can be yours now for only $49.95?