With Father's Day just around the corner you might be looking for that perfect, appropriately socially-distanced activity to do with dad and the rest of the family. While most traditions might include going to a favorite restaurant or sporting event, some of these typical outings may not be possible this year.
But don't despair. What's one thing almost every dad loves? Being outdoors of course. And there are tons of outdoor activities to choose from that will surely suit every type of dad personality. So, this Father's Day get the family together and take your dad, grandpa, brother, uncle, or any important man in your life to enjoy one of these 10 popular outdoor activities.
Fishing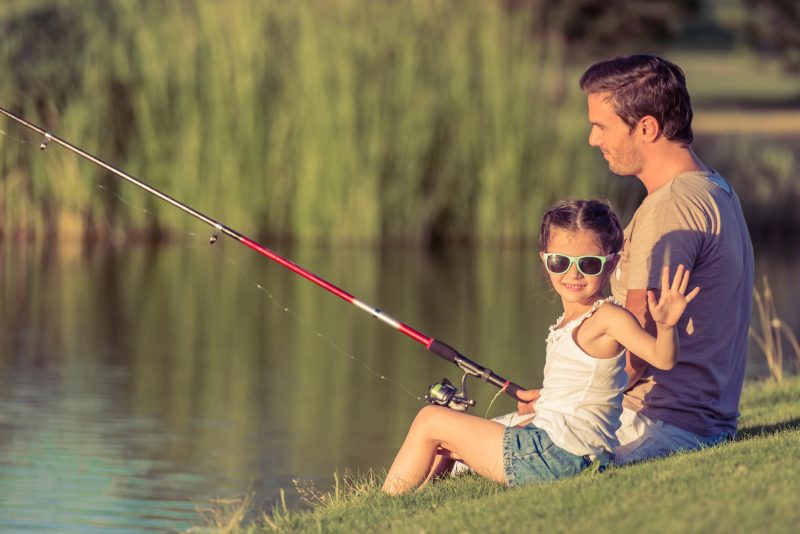 Fathers and sons have been doing it for years. It can be a great bonding experience, a time to talk and discuss life or time to just enjoy each other's presence in complete silence. However you choose to do it, fishing it a great way to spend a lazy Father's Day Sunday.
There are lots of options when it comes to spending a day fishing. Whether you're near a river, lake, pond or even the ocean this activity can be done from the shore or from a boat. Maybe you have a fishing boat to take dad out on. If not there may be somewhere in your area to rent a boat. Otherwise grab a lawn chair, your tackle box, and some bait and head out to your favorite relaxing spot and make a day of it.
Hiking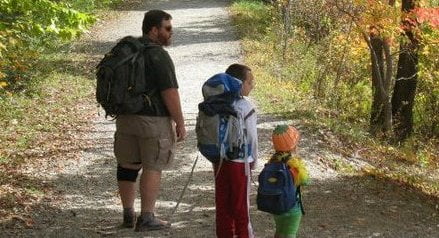 Hiking may not be the first choice for everyone on Father's Day. This activity is definitely limited to certain geographical areas as well as the physical ability of some dads. And maybe strenuous activity isn't your idea of a good time. But if enjoying a scenic walk and taking in some beautiful scenery is right up dad's alley then grab your hiking boots and get moving.
Whether it's through the mountains or a level path through the woods, a nice hike will give you the opportunity to spend quality time with dad. Check your local department of natural resources to plan a path and maybe scope out a spot to stop for a picnic. There could also be some hidden scenery you've never hiked to before to check out as well. Not feeling so sure about your navigating abilities, local parks may even offer guided hiking tours of your area.
Camping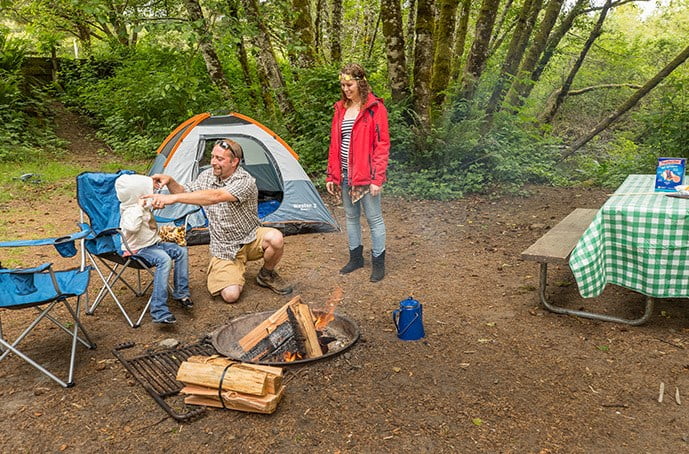 While it may not be for everyone, kids and dads alike will love spending Father's Day weekend camping. Whether you pitch a tent or set up the family motor home, quality time cooking on a fire and relaxing in nature is a bonding experience for lots of families. Make it special for dad by offering to do all the cooking or cleaning (typical dad tasks while camping) while he sits back with his favorite beverage and enjoys a peaceful afternoon.
No matter where you live there are options for camping almost everywhere. Check your local city or county parks for camping areas. There may even be a designated RV park or campground in your area. And if you're lucky lots of the other activities in this list could also be added to your camping weekend as some campgrounds include hiking trails, bike paths, or a pond for fishing. Check the weather before you head out this Father's Day to go camping, nobody likes waking up in a soggy sleeping bag!
Bike Ride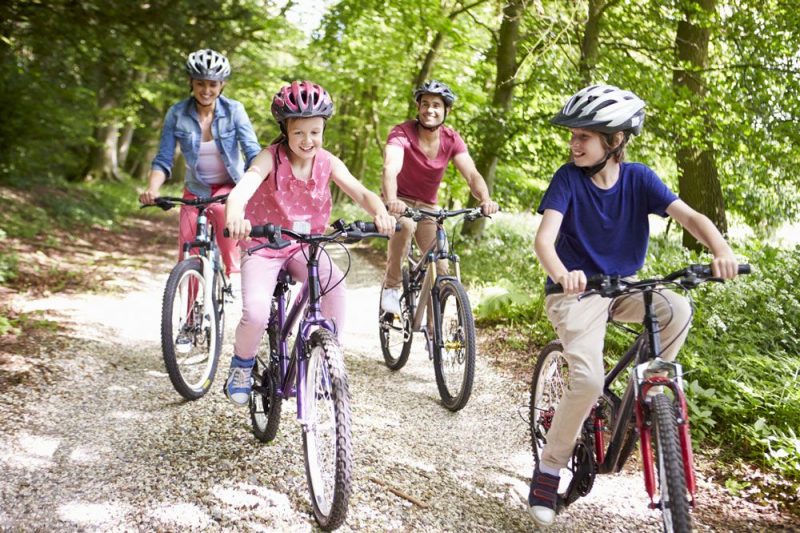 Bike riding continues to gain popularity as a fun family activity. With bikes for all sizes and pull behind trailers to include even the smallest members, dads who love to ride bike would enjoy an entire day riding bike. Most cities now have paved paths through neighborhoods for safe family riding. Or maybe dad would enjoy simply riding to the nearest ice cream shop for a treat.
Check out your local trail maps to plan a day of bike riding. Even if you must load the bikes up on a bike rack or in the back or a truck, finding a trailhead to explore a new bike path could be a great Father's Day adventure.
Paintball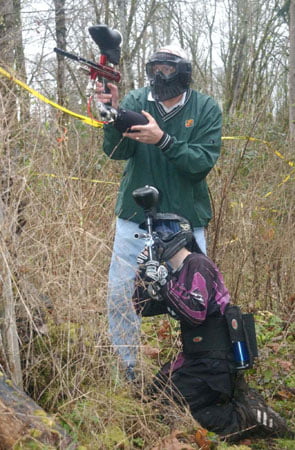 Have a dad who is a bit more daring and adventurous? Maybe a day of running through obstacles while dodging colorful balls of paint is more up his alley. Whether you set up your own course, head out to a wooded area, or find a local facility that offers it, paintballing with dad could make for a great afternoon of fun and laughs.
Paintballing does require some gear that not everyone will have including paintball guns, paintballs, and protective gear. If it's something you plan to do regularly with dad, investing in your own equipment may be a good idea. Shopping together might also make a great dad's day activity. If not, local paintball facilities will offer equipment to rent.
Golf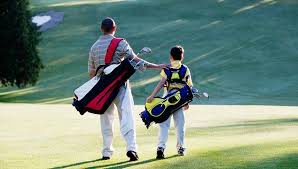 Most people who golf might argue that any day is a great day for golf, but it's not everyday that you get to have a special day with dad to do an activity you both love. Chances are if you are an avid golfer it was dad who got you started on the sport to begin with. So why not take the chance to bond, grab your clubs and make a day of it.
Golfing on Father's Day doesn't necessarily have to take place on an 18 hole course either. Maybe you just need time to chat while you hit balls on the driving range. And younger kids might enjoy taking dad for an afternoon on a local miniature golf course as well.
Baseball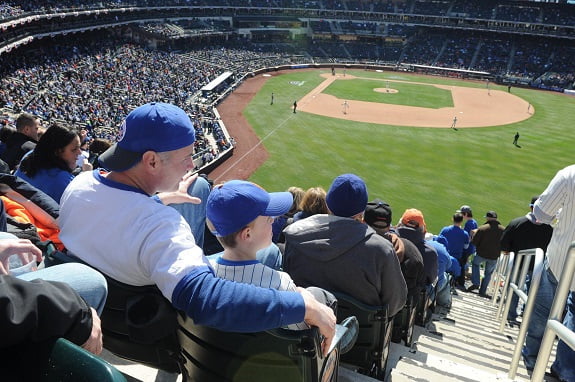 A perfect summer pastime, almost any dad would love a day at the ballpark cheering on his favorite baseball team. And spending it with his family on Father's Day makes it that much better. If you're lucky enough you may live in a city with a pro baseball team. If not, dad might enjoy watching a minor league team or even a local team of people he knows. A really special day would be having the opportunity to cheer on one of his kids on a school baseball team.
Watching a baseball game in person isn't a possibility for you and dad? Grab a glove, a bat, a few baseballs and a handful of family members and head to the backyard for your own baseball game. Coupled with a grill-out full of his favorite summer foods and dad's day will be unforgettable.
Amusement Park/Water Park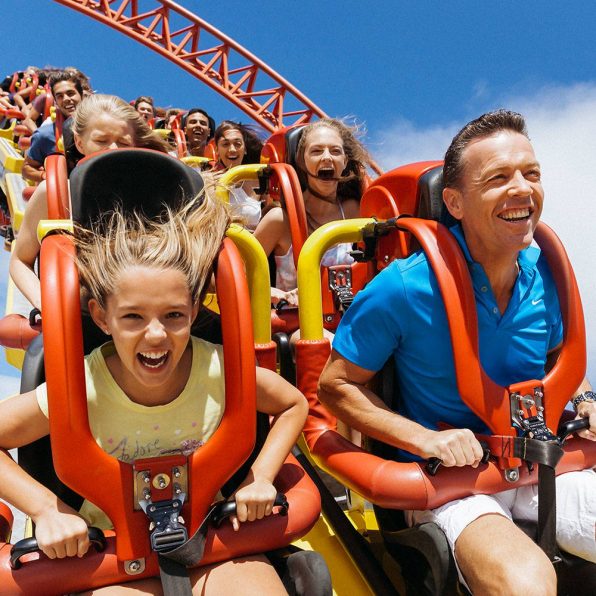 Not every town has one, but if you do why not take dad to the nearest amusement park for Father's Day? Most amusement parks literally have something fun to do for every age. The littlest members of the family can enjoy rides like the teacups or ride-on boats that simply go in a slow circle. In the meantime, Dad and the big kids can take advantage of the wild roller coasters or rides that drop from a hundred feet in the air.
No amusement parks? Maybe there's a water park nearby. June is the perfect time of year for an afternoon with dad floating in the lazy river or racing down the plummeting water slides. Water parks are also a great choice for families with various ages as they have numerous sizes of slides and typically a zero-entry pool where the littles can splash and play. If your dad is a thrill-seeker, consider an amusement or water park this dad's day.
Go-Karts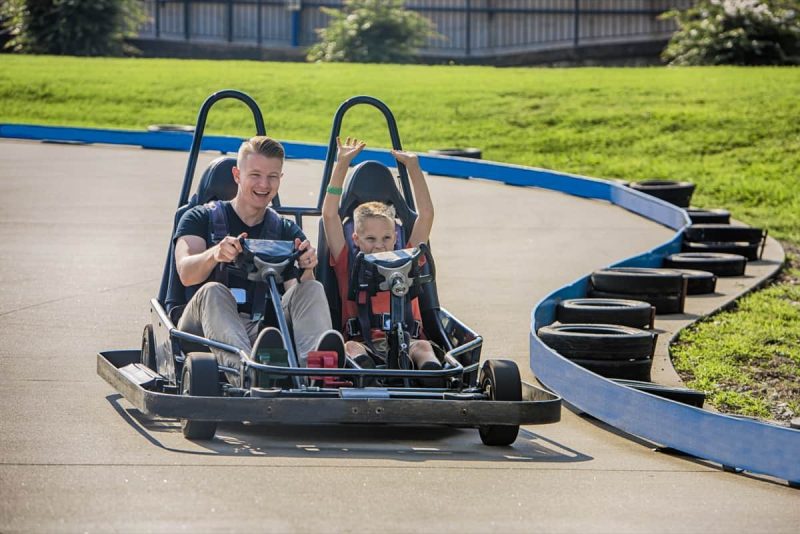 Indoor or outdoor, a go-kart track may be just the place to take your dad this Father's Day. Because what dad wouldn't love driving on a track as fast as he can while challenging the rest of the family to a friendly race. Of course he would win because it is his day after all.
Go-kart racing is a great activity choice not only because it's a lot of fun, but it also doesn't require specialized equipment that you need to buy and you can do it for a few hours or all day. This leaves time to maybe pursue another activity or take dad out to eat or for some ice cream.
Grill-Out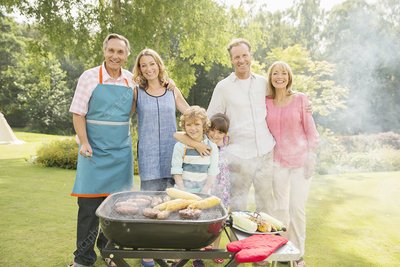 Is your dad a little more laid back? Likes to be outside but isn't into sports or thrill seeking? Maybe he simply wants to spend the day with family in his own backyard. Planning the perfect day for your dad might include a grill-out on the deck while he plays yard games with the kids and enjoys his favorite beverage. Make it special by grilling for him and making all his favorite summer-time foods.
Dads sometimes just need a day to chill on the patio, maybe play a friendly game of bean bags and relax in the sun surrounded by the outdoors and those he loves most. And if you really want to make his day, let him nap peacefully in his favorite patio chair after enjoying a delicious picnic lunch.
Just like every dad is unique, the events and activities you plan for our dad will be unique and special to suit his hobbies and personality. If your dad is an outdoor guy, consider one of these 10 popular outdoor activities to do with Dad this Father's Day.
Nikki is a full-time homemaker with a love for plants, nature, and the outdoors. She holds a Bachelor of Arts degree in education, combining her talents and favorite hobby to write educational material for other plant and backyard enthusiasts. Co-founder of Backyardville, Nikki seeks insight for her blogs through reading along with hands-on research in her own yard and garden. Her experiences as a child growing up in a farming community and spending time with her gardening grandmother sparked an interest in growing plants and seeking ways to beautify the spaces around her. Nikki lives in a quiet suburb in Iowa with her husband and their two outdoor-loving children.